Dump Brunch, Moms want Dinner!
---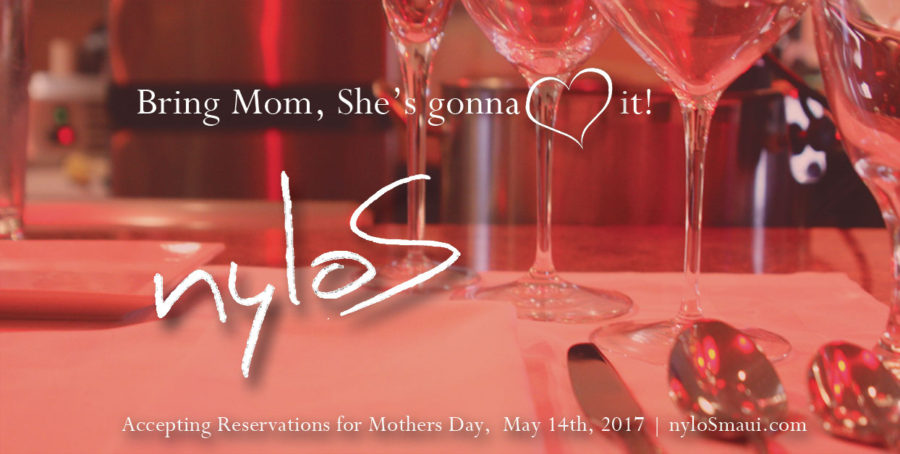 Mothers day brunch is over-rated!  Who can eat all that food anyway?  I'm not a mom, but I know a lot of moms,  I'm telling you…a quiet dinner, beautiful food prepared especially for her, her favorite wine in hand, she'll be thanking you till next years dinner.
There are a few fine dining restaurants on Maui that can give mom the special meal she deserves, but not an experience like a dinner in Maui's red light fine dining district 115 Baldwin Avenue @nyloS.  The room is small and engaging.  Red lights simmer subtly over the dining rooms eight perfectly set tables. Dressed in gorgeous linens,  the stemware and place settings are impeccable making for a perfectly appointed table.  Classic Jazz sets the mood and aromas from the kitchen get your mouth salivating as step and  the door closes behind you.  It's her special Day.  Show her just how fine she is with an extraordinary fine dining experience that remember for a life time.
It doesn't look like much from the outside…but the gift is what's inside!  Share with mom! She's gonna love it.