Paia, Maui, Hawaii
5pm & 8pm Seatings
Wednesday – Saturday
$230-$300
ABOUT
Step inside of the hospitality minds of Paulina and Jeremy Solyn and enjoy Maui's one of a kind dining experience, nyloS. Our 300 sq/ft, 14 Seat dining room makes every table a Chef's table allowing you to peer into the wide open kitchen and interact with Jeremy and Paulina. nyloS offers Only a 6-course, Pre-Fixe, market driven tasting menu of the finest ingredients available from around the world; often including A5 Wagyu Beef, Petrossian Caviar, Hudson Valley Foie Gras, Lobster, King Crab, Bluefin Tuna from Toyosu Market, Incredible Hawaiian Produce and much much more. Our intimate and charming space is located off the beaten path in the fun and funky North Shore Surf town of Paia, Maui. nyloS opened in January of 2017 and maintains 5 star ratings on Yelp, Opentable, Facebook, TripAdvisor, Google, Resy and is obviously one of Hawaii's highest rated restaurants garnering countless accolades and awards from local, national and international groups such as Lonely Planet, Maui Magazine, Hawaii Magazine, Sunset Magazine, Chaine des Rotisseurs, OpenTable Hawaii Top 10, Yelp Maui Top 10, and many more. Please remember that we are a tiny family run operation and Reservations are Required, available on Resy Wednesday-Saturday at 5pm and 8pm, and their terms must be adhered to. We look forward to serving you!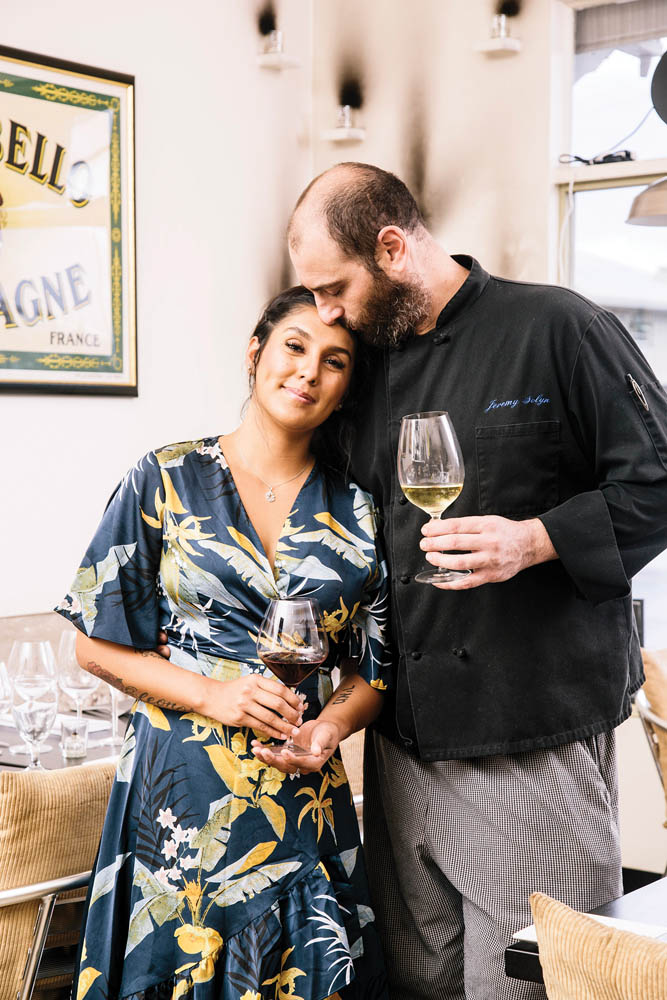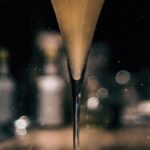 Tasting Menu
Sample
This menu is a representation of a dinner served recently; 
it is indicative of our nightly format, but not necessarily what
you will be getting when you arrive. 

Jean-Charles Boisset No. 21 Cremant de Bourgogne, Sparkling
Pineapple, Petrossian Royal Baika Caviar, Tobiko, Tsar Nicolai
Golden Whitefish Roe, Foie Gras Mousse Crostini, Pink Peppercorn,
Organic Blackberry Syrup, Micro Salad, 99.98% Silver Paper

Herb Focaccia, Caramelized Garlic Butter, Molokai Rainbow Sea Salt,
Evonuk Herbs, Smoked Spanish Paprika

  Ponzu Glazed #1 Yellowfin Sashimi, Torched Toyosu Bluefin Otoro,
Grilled Kauai White Prawn, Chilled Red King Crab, Togarashi
Lobster, Unfermented Okoa Kim Chi, Giardiniera Cauliflower,
Spicy Chinese Mustard, Kim Chi Jus, Grain Mustard Aioli,
Pickled Mustard Seed, Micro Shiso

Blanched and Grilled Organic Globe Artichoke Heart, Fresh
Shaved Perigord Black Truffles, Parmigianno, Sauteed Organic Baby Bella Mushrooms,
Evonuk Green Onion Oil, Hua Momona Micro Celery

Dry Rubbed, Pan Seared and Broil Finished Natural Australian Lamb Rib Chop,
Pan Fried Alaskan Halibut, Roasted Purple Cauliflower,
Wilted Organic Baby Spinach, Blistered Toybox Tomatoes, Beef-Lamb Glace,
Vegetable-Black Truffle Reduction, Micro Amaranth, Moringa Powder

Nomura's Vanilla Panna Cotta, Puffed Sushi Rice, Preserved Kula Strawberry,
Isomalt "Glass" Tuile, Kula Strawberry Gastrique,
Guittard 100% Cacao Milk Chocolate, Evonuk Mint Chiffonade, Gold Dust

Tasting menu price $230-$300
Ala Carte Wine and Wine flights priced separately
Substitutions & Dietary Restrictions require 48 hour advance notice;  sorry, no exceptions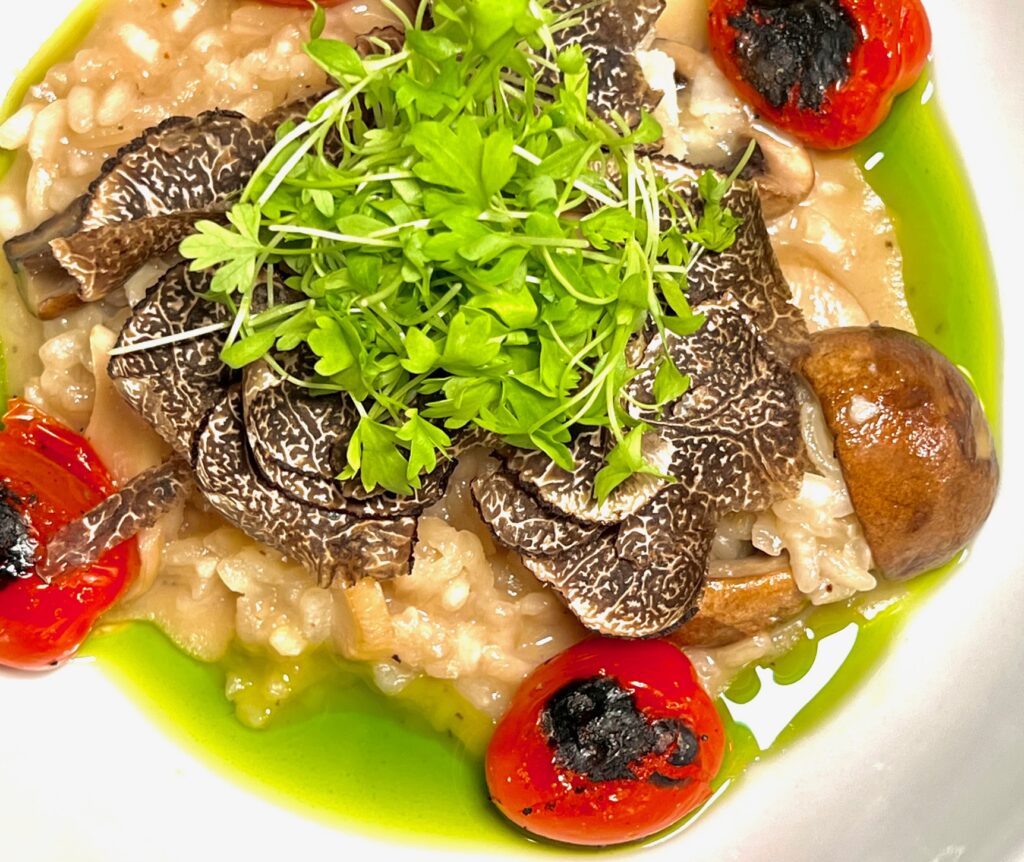 Food Philospophy
Ingredients
In the most remote destination on the globe, nyloS is dedicated to utilizing only the finest ingredients the globe and the island of Maui have to offer.  Absolute indulgence means, ingredients like Osetra Caviar, Foie Gras, seasonal Wild Truffles, Line caught Wild local Hawaiian Fish and so much more.